---
Personal, Local, Packing and Shipping Service.
Custom Packing, Crating, High Value Insurance, International and Domestic Shipping.
We are committed to offer you a great customer service to meet every detail of your job
at a cost to fit your budget.

We have been deemed an Essential Business and open by Appointment Only.

| | | |
| --- | --- | --- |
| Local artist have come to know as the best in town. | | Family Owned and Operated And Serving Santa Barbara Since 1985 |
Here's what
Kaminski Auction House had to say about our job for Oprah Winfrey's Auction:
"The Packaging Store of Santa Barbara was a very valuable resource for us after the Oprah Winfrey Collection Auction. We depended on them to pack and ship over 125 items from the sale and all arrived safely to their destination without a single complaint. They were incredibly helpful to us and our customers which made our job so much easier. I would highly recommend their fast, efficient and affordable service."
Diane Riva VP, Director of Marketing Kaminski Auction House
What we do.
We pack and ship what others won't - if it's breakable, oddly shaped or very valuable, then call us. Our custom boxes and crates will ensure that your antiques and fine art pieces arrive in perfect condition. We use proprietary "Packaging Indexes" developed over 25 years of real-world testing. We match techniques and materials to the fragility of the goods, customer specifications, insurance requirements and the shipping environment. The Packaging Store offers solutions at an affordable price using custom boxes, crates and shipping containers, . We also have the packaging expertise to protect fragile goods against harsh overseas shipping environments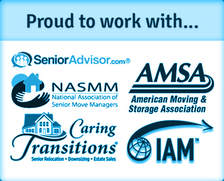 ---