Trade Show Shipping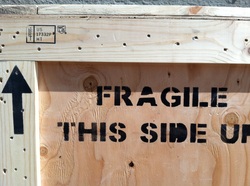 Ever finish a trade-show and wish you didn't have to box up everything, prepare shipping forms, and spend hours trying to find a place that could ship your materials? We'll ship and pickup your trade show materials so you can enjoy the end of the show in the spa, not the heat!


At the Packaging Store, we know how important it is for your tradeshow display to arrive on time and damage free and potentially get from place to place quickly. We understand your tradeshow needs and tailor our services around them. Whether you need ground services or air freight, you can trust the shipping and packaging specialists at the Packaging Store to provide responsible pricing and timely and efficient trade show services.

Our familiarity with the nuances of convention center deliveries means less work for our clients and a worry free transportation
experience. We make your business our priority.