Furniture Shipping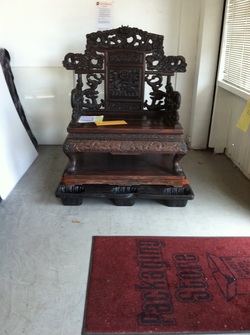 Trying to decide how to get your comfy couch, grandma's armoire or the designer dining room set you spied on eBay to its new home? From one bulky sofa to a whole roomful, our furniture shipping experts will transport your items to arrive safely and intact.

At the Packaging Store, if you have a small furniture shipment, you pay a small price. Unlike traditional movers, we don't have minimums, so we can ship furniture more economically. Furniture shipment prices are based on weight, meaning if your shipment only weighs 100 pounds, you only pay for 100 pounds. Movers often have a 500 pound minimum, meaning you are paying for weight not shipped.

The fragility of the items will determine the optimal furniture packaging methods. For instance, your items can be palletized, crated or blanket wrapped. Plus, we offer local pick-ups and deliveries and worldwide shipping. Your shipments will arrive faster—and with better protection—than with traditional van line pad wrap delivery.

Packaging Store can safely provide furniture shipping for:
* Armoires
* Appliances
* Beds and bedroom sets
* Chairs
* Chandeliers
* Coffee tables
* Couches
* Cribs
* Desks
* Dining room tables and dining room sets
* End tables
* Grandfather clocks
* Hutches
* Kitchens and kitchen tables
* Lamps
* Living rooms
* Nurseries
* Tools

If you don't see it on our list -- just ask -- we ship virtually everything others won't!