Sensitive Computer and Electronics, Crating & International Air Shipping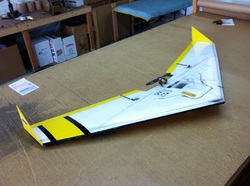 Whether you need a computer, desktop, laptop or a whole data center moved locally, statewide or nationwide between your locations, we'll have you up and running in no time, at a price you can afford. We make sure your high-tech equipment is protected.
At the Packaging Store of Santa Barbara, we know that computers are expensive and can be easily damaged by transit shock or vibration. A computer requires special care to protect its valuable internal and external components when being packed for shipment.

When shipping computers or delicate equipment, we imitate the way manufacturers like Dell and Mac transport their goods, protecting each computer in either plastic, bubble wrap, or foam and then custom boxing each one. Additionally, we know other computer packaging solutions -- For instance, our specialists know the fine aspects of keeping packaging materials out of the vents that shield circuit boards. It's this attention to detail and experience that make us experts in computer shipping.

We make sure that all cables are organized, untangled and enclosed in a small bag or box so you can easily find them. We wrap each computer component and peripheral separately for maximum protection. We make sure we can meet all your computer shipping and logistical needs when it comes to packing, transporting, shipping and delivery.

Trying to ship a big screen TV or other electronics? No problem! At Packaging Store, we make sure your computer shipping and electronics shipping go flawlessly.